Attack on Beni Haroun
The second online mission in the avatarius-universe by escapeX.
Terrorists attacked an Algerian hydropower plant. They are threatening to blow up the dam. The avatarius team has to travel back in time to be able to hack into the power plant's PC system from the outside. This is the only way to possibly find out the background to this attack and allow the Special Forces to enter the power plant without being noticed.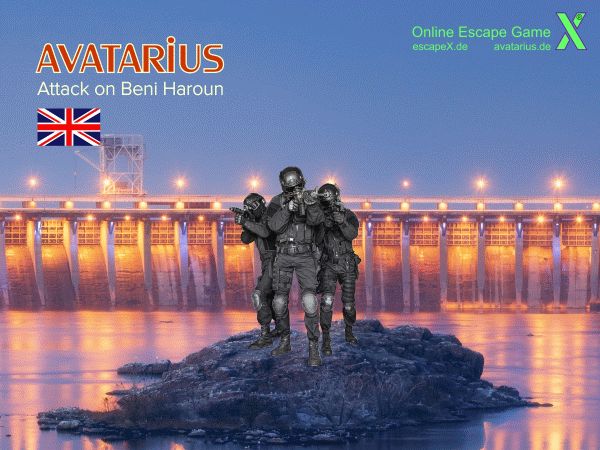 You can expect 80-120 minutes of online gaming fun, which you
can also experience together from several PCs.
At the end of the mission you can also win something in a "game quiz"!
Gameplay
Avatarius and the CIA-mole is our first OnlineEscapeGame. You can master the mission while sitting on one PC – or play together at several locations on different PCs
> Playing time: 60-80 minutes
> Pepole: we recommend max. 4 different locations
> System: only playable on laptop/PC
> Multiplayer: ideal with parallel video chat