Avatarius and the CIA-mole
This "point&Click"-game takes you into an imaginatively designed agent story. You have to solve various puzzles that will advance you in the story. There are over 30 different scenes waiting to be discovered by you.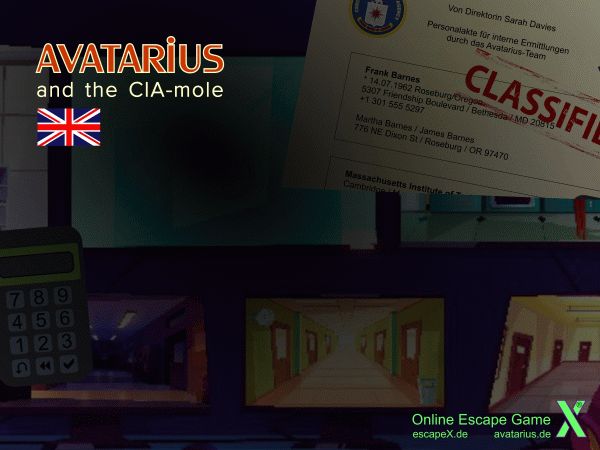 The test for new avatarius-agents!
Your mission starts at the CIA headquarters in Langley. Uncover a mole, find and destroy the copy of the NOC list and save the lives of hundreds of agents worldwide!
"Promo-Video" Mission 1
Gameplay
Avatarius and the CIA-mole is our first OnlineEscapeGame. You can master the mission while sitting on one PC – or play together at several locations on different PCs
> Playing time: 60-80 minutes
> Pepole: we recommend max. 4 different locations
> System: only playable on laptop/PC
> Multiplayer: ideal with parallel video chat